Mexican Dream Herb Dried Organic US Grown – Calea Zacatechichi
Mexican Dream Herb Dried Organic leaf from our nursery is grown in the USA. This plant leaf is native to Mexico and the South East US. It has been used to induce lucid dreams. It has a rich scent that is unique to this leaf. It can be placed under the pillow, burned as incense, brewed with water.
Ways To Use Dried Mexican Dream Herb
The Traditional way to enjoy Dried Mexican Dream Herb is to place the dried leaf in a open plastic bag grocery bag and place that underneath your pillow at night. As you sleep the smell of the herbs will release.
The leaf has been known to produce a drowsy and relaxed state, that some refer to as dream-like, along with a sense of clarity. A study revealed that C. zacatechichi increased the number of overall dreams experienced, the ability to recall the dreams experienced, and the intensity of hypnagogic imagery experienced while falling asleep. Some reports also state other effects include spontaneous lucid dreams and increased dream clarity and realism.
It has been used for thousands of years in traditional folk medicine as an appetite stimulant, cleansing agent, calming agent, laxative, and for treatment of diarrhea, dysentery, fever, skin rashes, swollen scalps, 'cold stomach' and headache.
Calea Zacatechichi
Calea Zacatechichi, with its common name, Mexican Dream Herb it is no surprise that this plant has been used traditionally to intensify dreams during sleep states. For centuries, the herb has been used by native Mexicans for divination and the inducement of lucid dreaming. The Chontal Indians are known to use Calea zacatechichi to obtain divinatory messages during dreaming. It is considered a healing plant in general and is known by many tribes as 'Leaf of God' for its ability to clear the senses as well as induce visions in dreams.
Habitat
Calea zacatechichi is a flowering shrub native to North America and is mostly found growing in Oaxaca, Mexico. It belongs to the composite family and Calea genus. It has many characteristics that make it stand out. It has slender branches with oviform and opposite leaves. When it grows in the wild, this shrub grows rapidly into a thick bush, and can grow to a height up to 3 meters. The leaves of the shrub are oval in shape, have serrated edges, and curl. Young leaves tend to have a brilliant green color on the topside and are more violet on the bottom of the leaf. Another outstanding feature of the shrub is that in proper lighting it is luminescent. Analysis of the herb has reported an existence of certain chemical compounds including flavones, acacetin and the sesquiterpine's lactone, germacranolides, caleochromanes and caleicines. The latter two are considered the most active and responsible for the effects of the herb on sleep.
Our Mexican Dream Herb is grown organically on our nursery here in the United States of America. This wonderful plant grows extremely well in our controlled environment and will overgrow.
How to Pollinate Mexican Dream Herb
You can pollinate Mexican Dream Herb by hand. However the common practice is to allow the local insects to help you out. Bees and other insects will fly from flower to flower and pollinate each flower as they are entranced by the scent the flowers put out into the field.
The Kratom Project
Our goal is to merge tech with kratom to document every single aspect of these amazing plant while we grow these magnificent. We have taken kratom documentation to a new level and introduce "The Kratom Project". On the #kratomAPP Kratom Watch Dog we tracking our kratom nursery as well as uploading every single interaction our staff has with our fully mature organic American kratom tree nursery.  We track is how much and how often we water or fertilize. Furthermore, the growth with photos or video that were taken for the day that are also then accessible from that day on the Kratom Watch Dog in the Photos Section. Contact our team about "The Kratom Project"  and help make history. We appreciate the continued support from the kratom community.
Utilizing a technology called NFC. Near Field Communication, tags are small integrated circuits designed to store information that can be retrieved by NFC-enabled devices like the smartphones and tablets. These small stickers of wireless technology can also allow data transfer between two NFC enabled devices.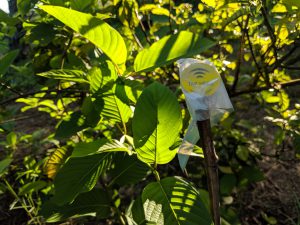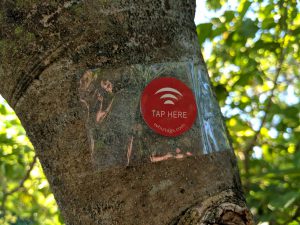 The Kratom Bible is also available here on the #kratomAPP
The #KratomAPP
Join us on our #kratomAPP on KratomWatchDog We are a Kratom social network built from the ground up by one of the founding member of the non-profit American Kratom Association. We are a booming social community with a focus on kratom advocacy. You can also find us on our group on Facebook by looking up Kratom The Tree or email us at kozykratom@gmail.com We are more than happy to talk with you anytime, and share our experience.
| | |
| --- | --- |
| Weight | g |
| Amount weight | 100g, 10g, 30g, 500g |